In Memoriam - Marcel D. Waldinger, MD, PhD
Details

Created: Tuesday, 07 May 2019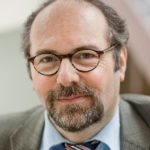 It is with great sadness we announce the loss of one of our sexual medicine colleagues, Marcel Waldinger, on May 1. Dr. Waldinger was a long time member of ISSWSH, most recently serving on the consensus panel for Persistent Genital Arousal Disorder (PGAD). His landmark work in this area, caring for patients and examining the retaionship between PGAD and Restless Leg Syndrome will be included in the consensus document from this panel. Thus his work will continue posthumously. Dr. Waldinger will also be remembered for his work in the area of premature ejaculation, helping to develop the content of measuring intravaginal ejaculatory latency time (IELT) used in premature ejaculation clinical trials. He was passionate about his work and about helping his patients, working cooperatively to further knowledge in the field.
Read more
Dr. Waldinger was a consulting psychiatrist at HagaZiekenuis in The Hague, The Netherlands, head of the Neurosexology outpatient clinic from 1993 to 2013. He opened in own clinic in Amstelveen in 2011. He was professor of Sexual Psychopharmacology at Utrecht University in The Netherlands and Adjunct Professor of Pharmacology and Physiology at Drexel University in Pennsylvania, USA. He is survived by his life partner, Trudy.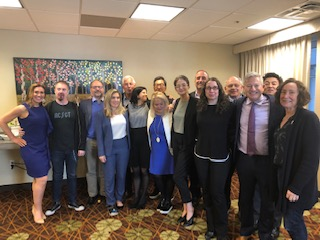 Pictured third from the left, Dr. Waldinger with his colleagues from the consensus panel for Persistent Genital Arousal Disorder (PGAD) in March 2019.