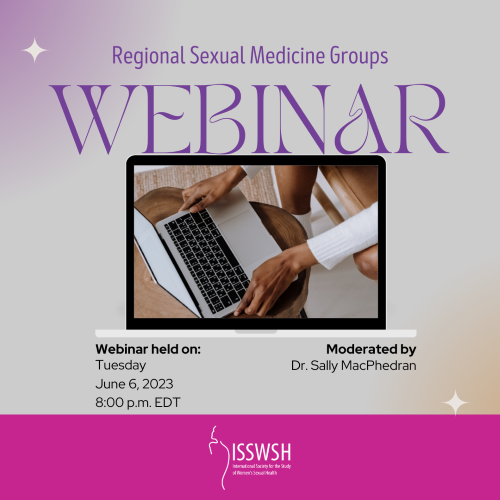 Regional Sexual Medicine Groups: If you build it, they will come
How to build a regional sex medicine group
June 6, 2023 at 5:00 pm Pacific / 8:00 pm Eastern

Webinar speakers:
Sue Goldstein-Southern California
Heather Howard-Northern California
Liz Gandee-Ohio
Deepali Kothary-D.C.
Moderator: Sally MacPhedran, Ohio Co-founder
Objectives:
Review 4 different regional sexual medicine models

Educational-Semi-structured, In-person
Informal, In-person, social
Business structure, Networking, virtual
Educational & Networking focused

Each presenter will discuss how their regional group was started, lessons learned and strengths.
Template- each model will be described by:

Organization structure
Purpose
Event types
Frequency of events
Member composition
Member size
Financial support
Region size
advertising
Communication to members
Technology involved
Group projects
Meet the Speakers
Liz Gandee, APRN-CNP, WHNP-BC, CSC, IF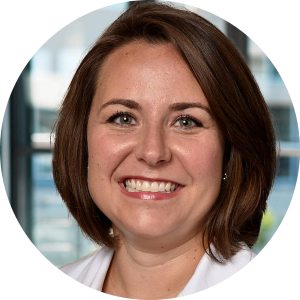 Liz (she/her) is a Women's Health Nurse Practitioner practicing at The Center for Women's Health- a multidisciplinary clinic providing gender-sensitive care for women at The Ohio State University Wexner Medical Center. Liz has long had a passion for women's health and educating others about sexual health and has been a Women's Health Nurse Practitioner since 2011. At The Center for Women's Health, Liz specializes in providing comprehensive women's care with a focus on sexual health and midlife. She began seeing patients in a Women's Sexual Health specialty clinic in 2017 and completed the University of Michigan Sexual Health Certificate Program in 2018. She is an AASECT Certified Sexuality Counselor and Fellow of the International Society for the Study of Women's Sexual Health. She also spent several years providing mentorship for survivors of human trafficking, which propelled her attentiveness to providing trauma informed care. Liz continues to be passionate about educating patients and the healthcare community about women's health and has provided education and training about menopause and women's sexual health through talks and programs for patients and healthcare providers across disciplines.
Sue Goldstein, CCRC, AASECT-CSE, IF
Heather Howard, PhD, MPH, AASECT-CSC, AASECT-CSE, ISSWSH-IF
Deepali Kothary, MD, NCMP, FACOG, IF