Clinical Practice Guideline for the Use of Systemic Testosterone for Hypoactive Sexual Desire Disorder in Women

June 16, 2021 at 5:00 pm Pacific / 8:00 pm Eastern

This webinar will cover all key information from the recently published ISSWSH Clinical Practice Guideline for the Use of Systemic Testosterone for Hypoactive Sexual Desire Disorder in Women. Topics include: basic science and androgen physiology, epidemiological data, clinical and biopsychosocial assessment and treatment models, the role of testosterone in premature and early menopause, and more! Make sure to come prepared with questions for a Q&A at the end of the session.
Meet the Speakers
Susan R. Davis, MBBS, FRACP, PhD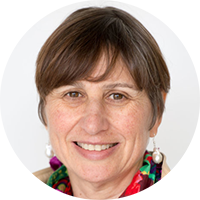 Professor Susan Davis is a National Health and Medical Research Council of Australia Senior Principal Research Fellow, Professor of Women's Health in the School of Public Health and Preventive Medicine, Monash University (since 2004) and a Fellow of the Australian Academy of Health and Medical Sciences. She is a consultant endocrinologist at Cabrini Medical Centre and Head, Specialist Women's Health Clinic for women with complex disease, Alfred Hospital Melbourne. Prof Davis is the President of the International Menopause Society, having served as a Board Member since 2011, and serves on the Editorial Boards of Maturitas, Menopause, Climacteric and Clinical Endocrinology. She was a member of the Clinical Practice Guidelines panels of the US Endocrine Society for 'Androgens in Women' (2012-2014) and Management of the Menopause' (2014-6). She was a co-founder of the Jean Hailes Foundation and was Director of Research of the Foundation 1997-2004. She is a past President of the Australasian Menopause Society and served on the Monash University Council 2005-2007. Professor Davis has made a leading contribution to the understanding of the role of androgens and oestrogens in multiple non-reproductive target tissues including the brain (cognition, mood, sexual function), cardiovascular system (lipids, vascular function and coagulation) and other tissues (fat, muscle, joint cartilage and bone). She has published over 330 peer-reviewed manuscripts, has been an invited lecturer to over 120 international conferences and presented 50 distinguished plenary lectures.
Sharon J. Parish, MD, IF, NCMP
James A. Simon, MD, CCD, NCMP, IF, FACOG
Program Overview
Introduction
Sharon Parish and James Simon
Basic Science and Androgen Physiology
Noel Kim
IMS Global Consensus Position Statement on the Use of Testosterone Therapy in Women, Efficacy, and Safety
Susan Davis
ISSWSH Clinical Practice Guideline for the Use of Systemic Testosterone for HSDD in Women - Clinical Considerations
Sharon Parish
ISSWSH Clinical Practice Guideline - Practical Aspects of Dosing, Prescribing, and Monitoring
James Simon
Q&A