Moderators
Sue Goldstein, BA, CCRC, AASECT-CSE, IF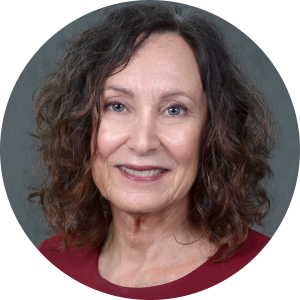 Sue Goldstein is is the current President of ISSWSH. She is an AASECT Certified Sexuality Educator and an ACRP Certified Clinical Research Coordinator, as well as managing editor of Sexual Medicine Reviews. She works at San Diego Sexual Medicine to develop clinical research projects, write protocols and oversee clinical trials, as well as supervise educational programs and support trainees. In addition, she develops programs for The Institute for Sexual Medicine, a charitable corporation dedicated to research and education in the field. Sue's passion is education and in addition to co-authoring "When Sex Isn't Good" to provide education and empowerment to women with sexual dysfunction, she has served as Education Chair of ISSWSH and currently serves on the Global Development and Online Services Committees and Chairs the Industry Relations Committee for ISSWSH. Sue also serves on the Educational Projects Committee, Fellowship Committee and Female Sexual Function Committee of the Sexual Medicine Society of North America. Sue was the recipient of the ISSWSH Distinguished Service Award in 2004 and again in 2017, as well as the Distinguished Service Award from SMSNA in 2017.
Heather Quaile, DNP, WHNP-BC, AFN-C, CSC, IF, FAANP
Sandi Tenfelde, PhD, APRN, WHNP-BC
Speakers
Janeane N. Anderson, PhD, MPH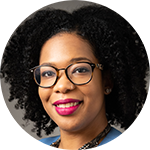 Janeane N. Anderson is an Assistant Professor in the Department of Community and Population Health in the College of Nursing at the University of Tennessee Health Science Center (UTHSC) in Memphis, TN. Dr. Anderson completed postdoctoral research fellowships in the Rollins School of Public Health at Emory University and the College of Medicine at UTHSC. She earned a Ph.D. in Communication from the Annenberg School for Communication and Journalism and a Master of Public Health degree with an emphasis in health communication from the Keck School of Medicine at the University of Southern California.
Dr. Anderson's research targets the relationship between patient-clinician communication practices and clinical and quality of life outcomes among Black adults and adolescents. She studies the ways in which patients and clinicians share power and responsibility to achieve patient health goals in sexual health and chronic disease management. Extramural funding from the National Cancer Institute has supported studies that explore patient-clinician communication, treatment adherence, and sexual health challenges among Black and sexual minority women with early-stage breast cancer. She has received recent funding from the Washington DC Center for AIDS Research to develop a shared decision-making tool to facilitate pre-exposure prophylaxis (PrEP) initiation for Black sexual minority men and from the Tennessee Department of Health to train clinicians in optimal communication practices for PrEP uptake.
Dr. Anderson's professional activities also include developing faculty resources and university-level programming to address diversity, equity, and inclusion goals and objectives. Some of her more recent efforts include developing pedagogical resources for UTHSC faculty to implement inclusive learning strategies in clinical learning environments and conducting professional communication workshops for College of Nursing and College of Medicine faculty to improve critical consciousness and communication with diverse students, patients, and community members. Dr. Anderson is frequently invited to give lectures on race, racism and other sensitive and socially relevant topics within U.S. healthcare contexts for national and international organizations, including the International Urogynecological Association, International Society for the Study of Women's Sexual Health, National Organization of Nurse Practitioner Faculties, and University of North Carolina at Chapel Hill.
Brooke Faught, DNP, WHNP-BC, NCMP, FAANP, IF
Susan Kellogg-Spadt. PhD, CRNP, IF
Sheryl A. Kingsberg, PhD, IF