Moderators
Heather Quaile, DNP, WHNP-BC, SANE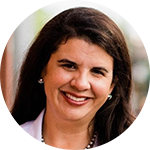 Dr. Heather Quaile is a board certified, women's health nurse practitioner with specialty training in female sexual medicine and vulvoscopy, from San Diego Sexual Medicine with renowned sexual medicine physician Dr. Irwin Goldstein. She has focused her training specifically in Integrative Gynecology to include: menopause, female sexual dysfunction, sexuality and cancer, sex and pregnancy, and integrative/functional medicine. Dr. Quaile is also trained as a sexual assault nurse examiner and an AASECT certified sex counselor, providing sexual health education, information and personalized counseling to patients of all ages. Dr. Quaile has been working in all aspects of women's healthcare for over 20 years caring for women of all ages across the health-illness continuum. Her expertise includes peri/menopausal concerns, pelvic floor dysfunction, urinary incontinence, pelvic pain, low libido in women, interstitial cystitis, effects of cancer and cancer treatments on sexuality, pregnancy/postpartum sexuality, and female sexual health. Dr. Quaile earned her undergraduate degrees in Psychology from Loyola University in Maryland and second Bachelors in Nursing from the University of Central Oklahoma, Master of Science in Nursing with Honors, with a specialty in Women's Health from Vanderbilt University and Doctor of Nursing Practice from Chatham University.
Sandi Tenfelde, PhD, RN, APRN, WHNP-BC
Speakers
Karen Brandon, DSc, PT, WCS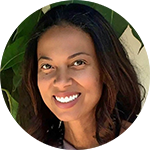 After completing her Bachelors in Experimental Psychology and Masters in Physical Therapy, Karen Brandon pursued her Doctorate of Science in Physical Therapy at Loma Linda University to further her interest in research and academics. She was part of freshman cohort of Board-Certified Women's Health PT Specialists in 2009. She divides her time now by teaching quarterly course work at Loma Linda University in Women's and Men's Health Studies, and Orthopedics as well working at Kaiser Permanente Southern California where she is the Regional Clinical Practice Lead for Pelvic Rehabilitation covering program development, and professional training at 15 Medical Centers.
She enjoys staying connected with other professionals and maintaining quality in the PT profession by serving on the steering committee of the Pelvic Floor Sexual Medicine Group of Southern California and is a journal reviewer for the Journal of Sexual Medicine. She was invited to serve as Edition Editor for the July/August 2016 publication for the Journal Topics in Geriatric Rehabilitation: "Sex in the Second Half." She also authored a chapter on Musculoskeletal Management of Orgasm Disorders in the textbook, "Female Sexual Function and dysfunction. "
Her interest in expanding services in sexual health and pelvic medicine has taken her internationally to develop rehabilitation in Women's and Men's Health clinical programs in Brazil, Puerto Rico, and China, and Canada.
Brooke Faught, DNP, WHNP-BC, NCMP, IF
Susan Kellogg-Spadt. PhD, CRNP, IF
Sheryl A. Kingsberg, PhD, IF
Samantha Tojino, DNP, FNP-C, IF, NCMP